It is interesting to know or hear something very peculiar... with girls/women names!
Why does a girl name is unique... is it because of their short names or easy to call the names or something else???
Most of the girl's name ends with a vowel sound-character (a, e, i, o, u, ["y", since its used instead of "i"sometimes]). Which makes Sweet to spell the women's Name, I hope everyone agree with this Context. This is applicable to Indian names and may be other countries too.
Just think a while to find/remember names of your Friends, Relatives, Neighbours....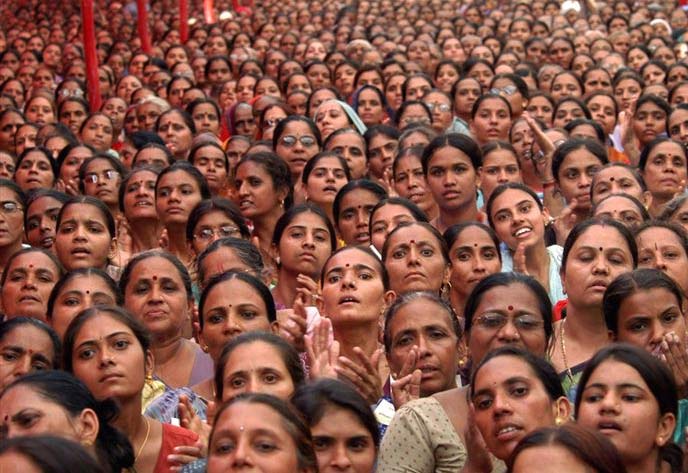 Sometime back, a survey taken with a group of friends turned out that 98% of the Girl names are ending with vowel sounds...
Few girl names like...
Lalitha, Uma Chandra, Kalaivani, Preetha, Vetri Priya, Priya, Kavitha, Uma Devi, Devi, Vaishnavi, DilRupa, Roopa, Lavanya, Ambigai, Bhuvana, vijaya, Divya Kutti, Subhashini, Nagalakshmi, Brindha, Ramya, sudha Poonikala, Mangai, Madhurima, Madhuri Mania, JayaLakshmi, Koushalya, Shaila Shree, DeepaShree, Sivakami, VaniShree, Valli, Josthna, SwarnaLatha, Hemamalini, Deepa, Aruna, aparna, Anitha, gayathri, indira, haritha, saritha, babitha, deepika, suprima, supriya, geetha, manimala, priyanka, sunanda, abhirami, sirisha, charitha, shobha, Laxmi, Mahathi, Pramathi, Jayanthi, Ahalya, Veena, Swathi, Nylu, srithi, Pavithra, Haripriya, Manjula, Uma, Lata, Pramoda, Vijeta, Vinita, Harini, bhavana, pallavi...

Feel free to add your comments...
Photo Courtesy
:
http://www.hollywood-celebrity-pictures.com/
http://cellar.org/